FREQUENTLY ASKED QUESTIONS
What Entitlements Will I Get From Joining?
You can check the details of each runs to see what entitlements each run will offer but usually when you join a run, once you complete it, you will get a Running Tee, Finisher Medal, E-Certificate(for virtual run), and entry to our Lucky Draws.
How Do I Submit My Running Results?
You can email the screenshots of your results to us at hello.virun@gmail.com
We accept all screenshots as long as it shows the information like the example in the image below.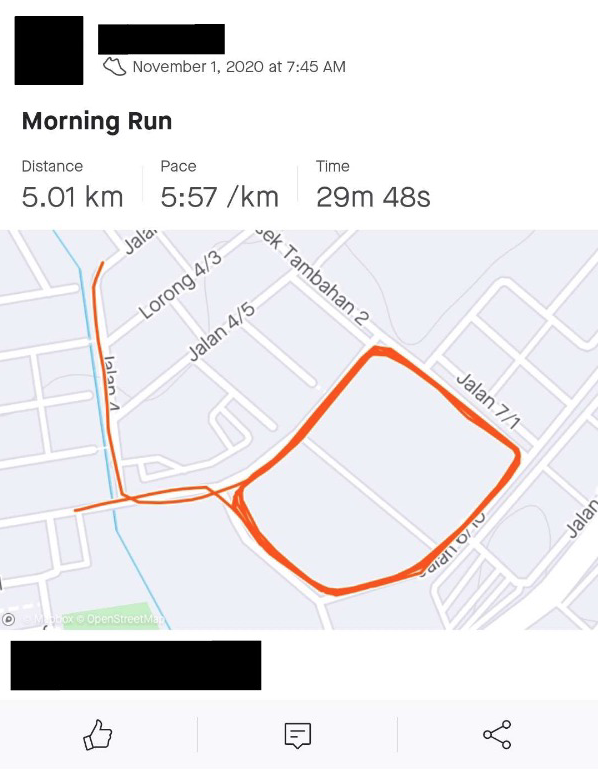 Where Can I Run To Complete My Virtual Run?
For Virtual Runs, you can run anywhere whether it's on a treadmill or outside at the park. We also accept steps count for our Virtual Run (for reference, 1,200 to 1,500 steps is about 1km).